Specialized equipment overhaul
Overhauling of electro-motors and generators
We have over 30 years of experience in overhauling and winding of electrical rotating machinery!
procedure
The equipment will go through a full inspection starting with electrical testing. The inspection will give us insight into the condition of the electrical winding of the equipment. After testing, the motor will be dismantled, and parts will be cleaned carefully. During the overhaul also the shaft and bearings will be inspected. We openly and clearly communicate the observations and most economical solution including pricing and lead times. Only after approval from the customer the agreed solution will be executed. When the required maintenance is completed, the parts will be assembled, and a final inspection and test run of the equipment will ensure our high standard for quality.
re-winding
We have a winding team with years of experience to wind electric motors and generators. Our team follows an extreme careful procedure to restore the equipment nearly its original condition. By advising our customer to rewind rotating equipment, we take into account various factors such as cost efficiency (on the long run) and the environmental footprint. Therefore the advice can likewise be an alternative instead of re-winding the equipment.
machine
In case bearing pockets of shafts show damage, we can repair these parts in house to its original sizes. Using approved procedures, skilled people and reliable machinery.
test run
Ensuring our high-quality standard, all equipment goes through a full testing procedure before and after inspection and maintenance. All test results will be provided to the customer via a detailed test report including electrical, mechanical, dynamic balancing and vibration tolerance values.
Dynamic balancing
In order to lengthen the life cycle of your rotating equipment, it is outmost important that your rotating equipment is correctly balanced. We have the necessary knowledge and machinery for dynamic balancing of all rotating equipment.
Atex
We are a IECEx 03 certified workshop which allow us to repair and deliver new rotating equipment with types of protection EX-d,EX-e and EX-t.
Every repair will be certified with a test report and tagplate taking into account the IECEx 03 standards.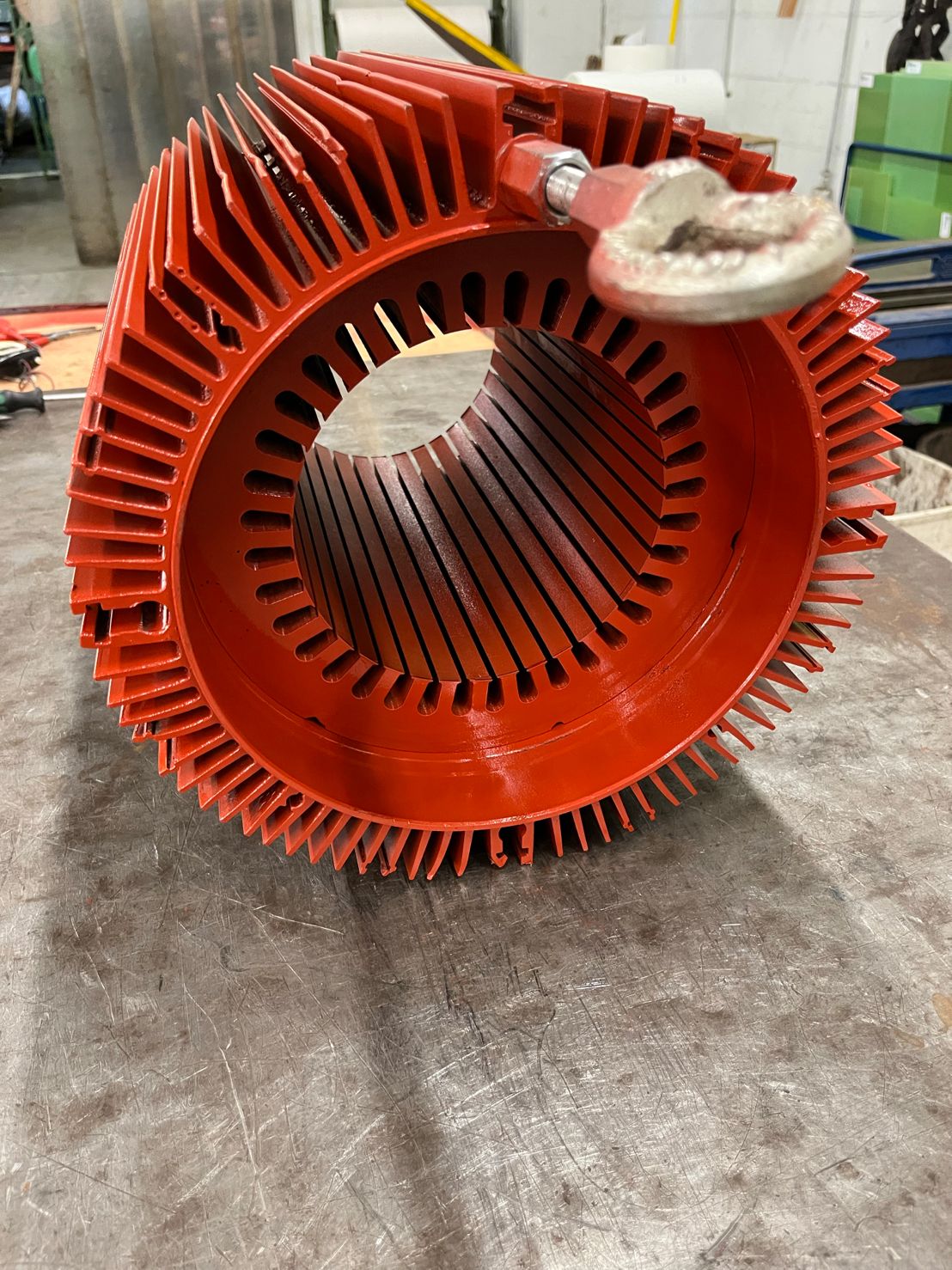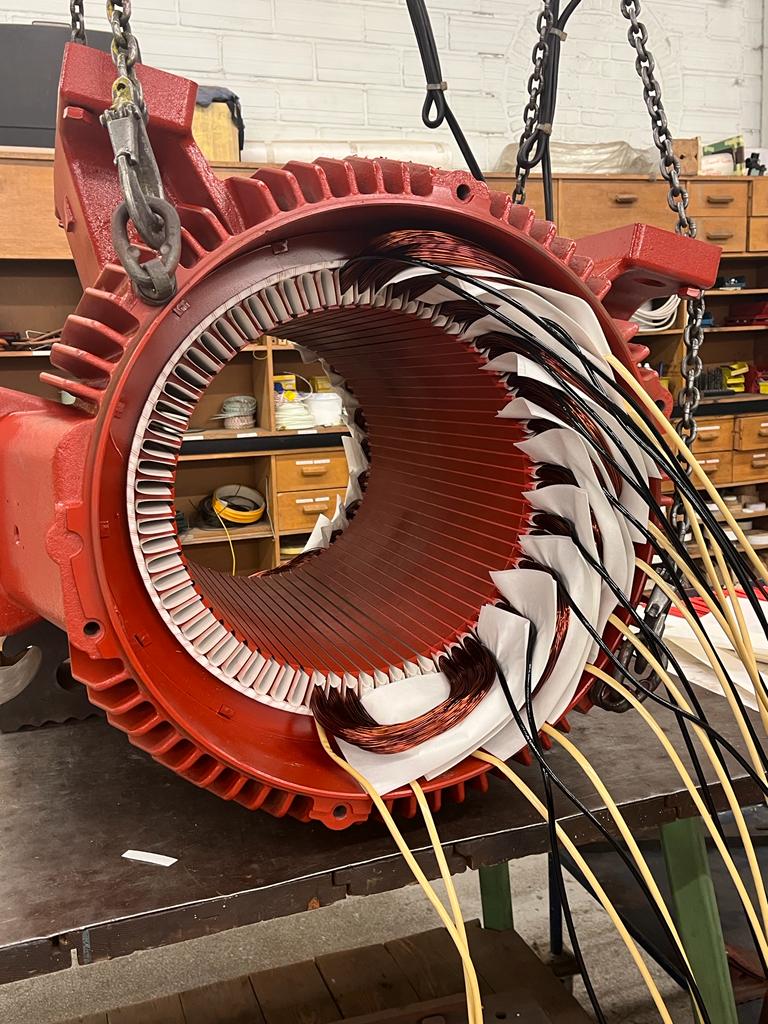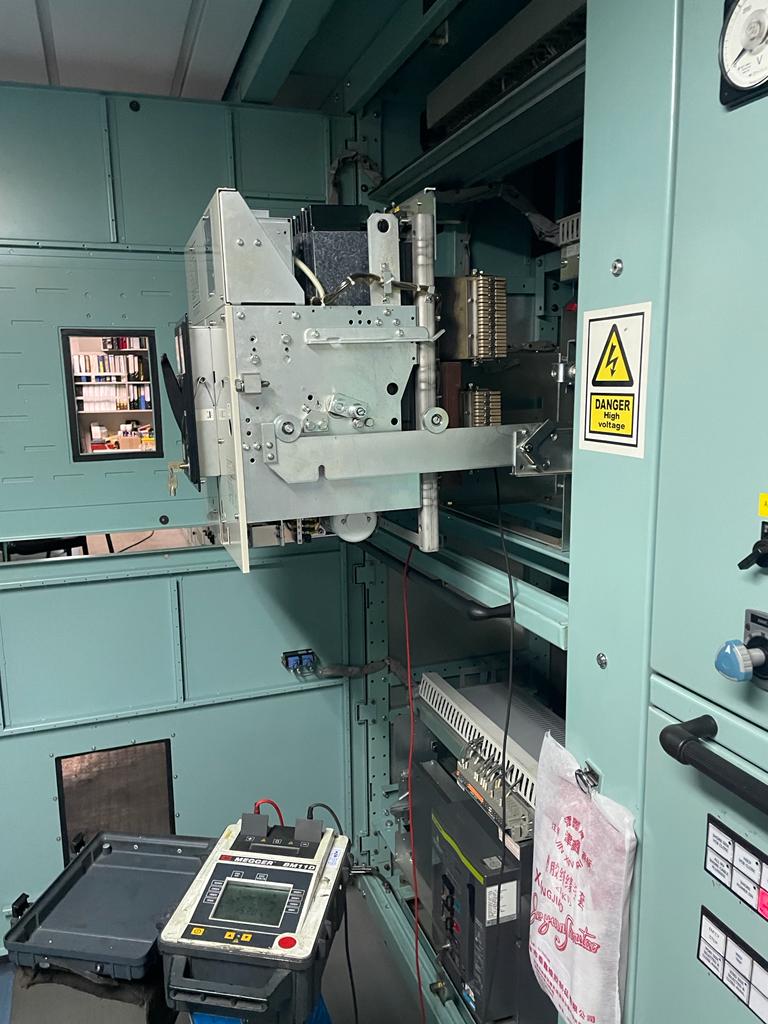 Testing and overhauling circuit breakers
Performing all required tests and maintenance for class to ensure the breakers are reliable again. We service all brands of breakers in our workshop and on board. Breakers with a malfunction can be repaired or replaced when beyond repair.
Thermography
Thermography testing is a method of inspecting electrical and mechanical equipment using temperature fluctuations to identify maintenance issues in order to prevent incidents. A thermographic test always goes along with a measurement report clearly indicating the issues and actions to be taken.
Earth fault finding
We can test an installation for earth faults and remediate them on the spot. Testing for earth faults and tightening all electrical connecting can prevent sudden malfunctioning and potential fire hazards for happening.

When after inspection our team of experts advise that it is not economical to repair the motor, we have a stock of standard motors or a broad network to deliver you the right type of motor to get started again as soon as possible.
When equipment becomes obsolete, we can deliver a suitable replacement even if we must perform some modifications to make it fit one on one.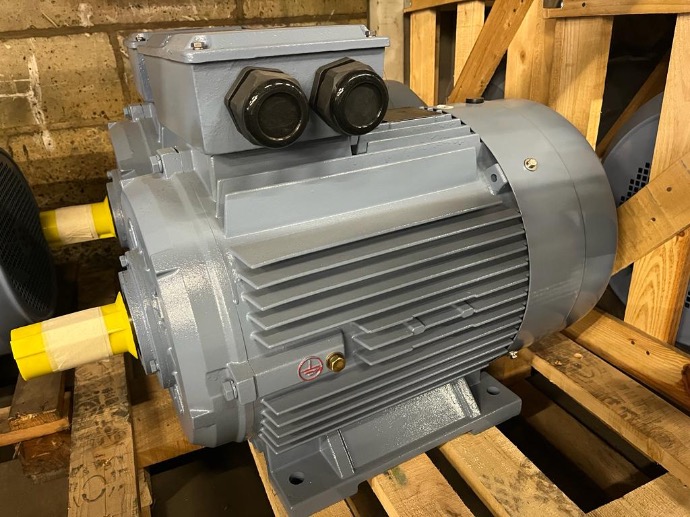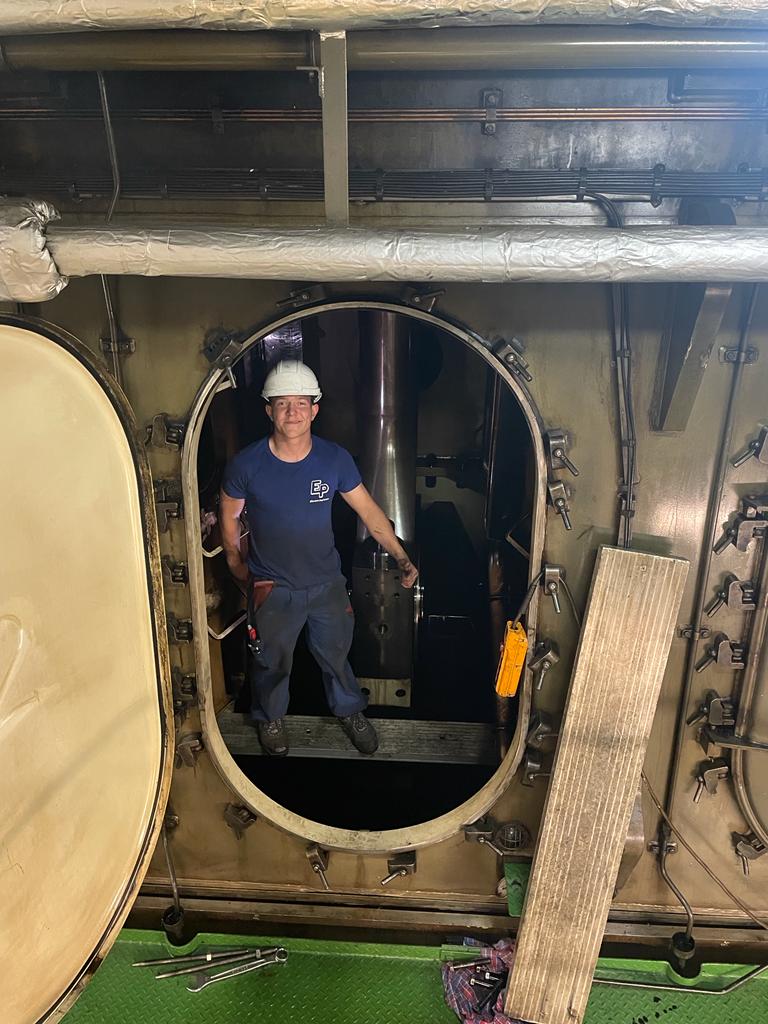 Our service engineers are on stand-by to accommodate our clients in any way they can. Whether they need to perform troubleshooting on electrical installations on board a vessel or modernize an installation on a shore crane, they are ready for it. When big repairs or maintenance are due on an installation, our technicians can provide assistance or take the lead and report the progress on daily base.

When an installation needs modification or modernization, or when a new installation is being designed, we can assist in the design, perform the installation, commission the system and perform lifetime maintenance and troubleshooting.